Consider the Leaf for Color and Texture in the Garden
The gentle curve of these two borders contrasts with the formality of many landscapes. The reliance on foliage color has a visual impact that lasts year-round. Bromeliads, succulents, ferns, begonias and other non-woody tropicals planted densely as a heavy ground layer is an effective alternative to finding a suitable, one variety, groundcover in our region.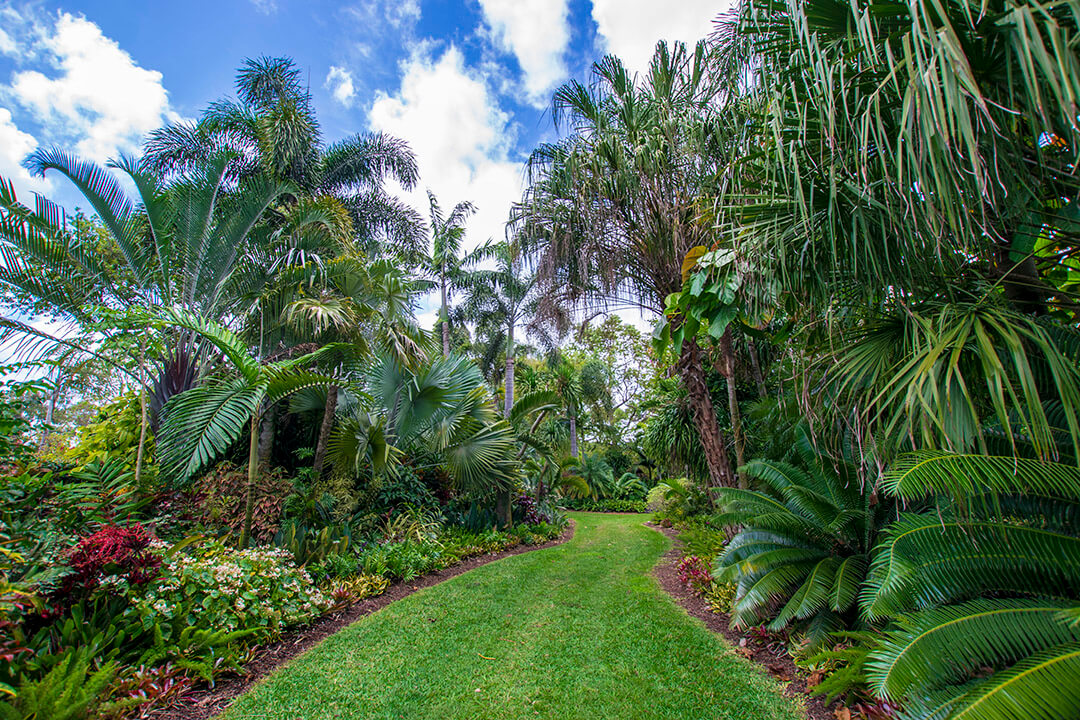 Collection Highlights:
This garden was originally designed and installed in 2005 by Bob Eigelberger and funded by the Gentlemen of the Garden.