Consider the Leaf for Color and Texture in the Garden
The gentle curve of these two borders display the contrast and beauty of foliage textures and colors vs. reliance on flowers. Palms, cycads, bromeliads, succulents, ferns, begonias and other non-woody tropicals planted densely as a heavy ground layer is an effective alternative to finding a suitable, one variety, groundcover in our region.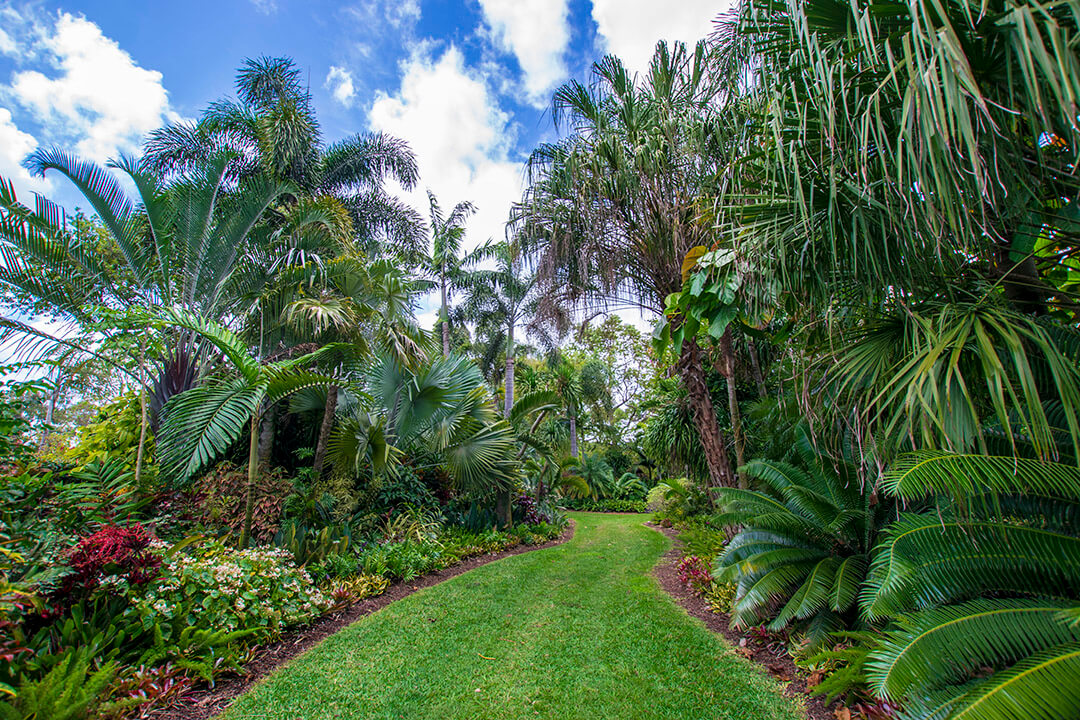 Collection Highlights:
This garden was originally designed and installed in 2005 by Bob Eigelberger and funded by the Gentlemen of the Garden.